Currently on display at Hurstville Museum & Gallery is the exhibition USE. This exhibition features exquisitely crafted contemporary jewellery and small objects by seventeen artists from the Jewellers and Metalsmiths Group of Australia (Queensland Chapter), toured by Museums & Galleries Queensland.
Born in Santiago, Chile and now based in Brisbane, Australia, Paola Raggo's work has been greatly inspired by street maps. Originally needed to navigate and orientate herself between her travels from Chile to Australia, Raggo found inspiration and a metaphor of belonging. Through this practical item, Raggo was inspired by the geometrical shapes and patterns.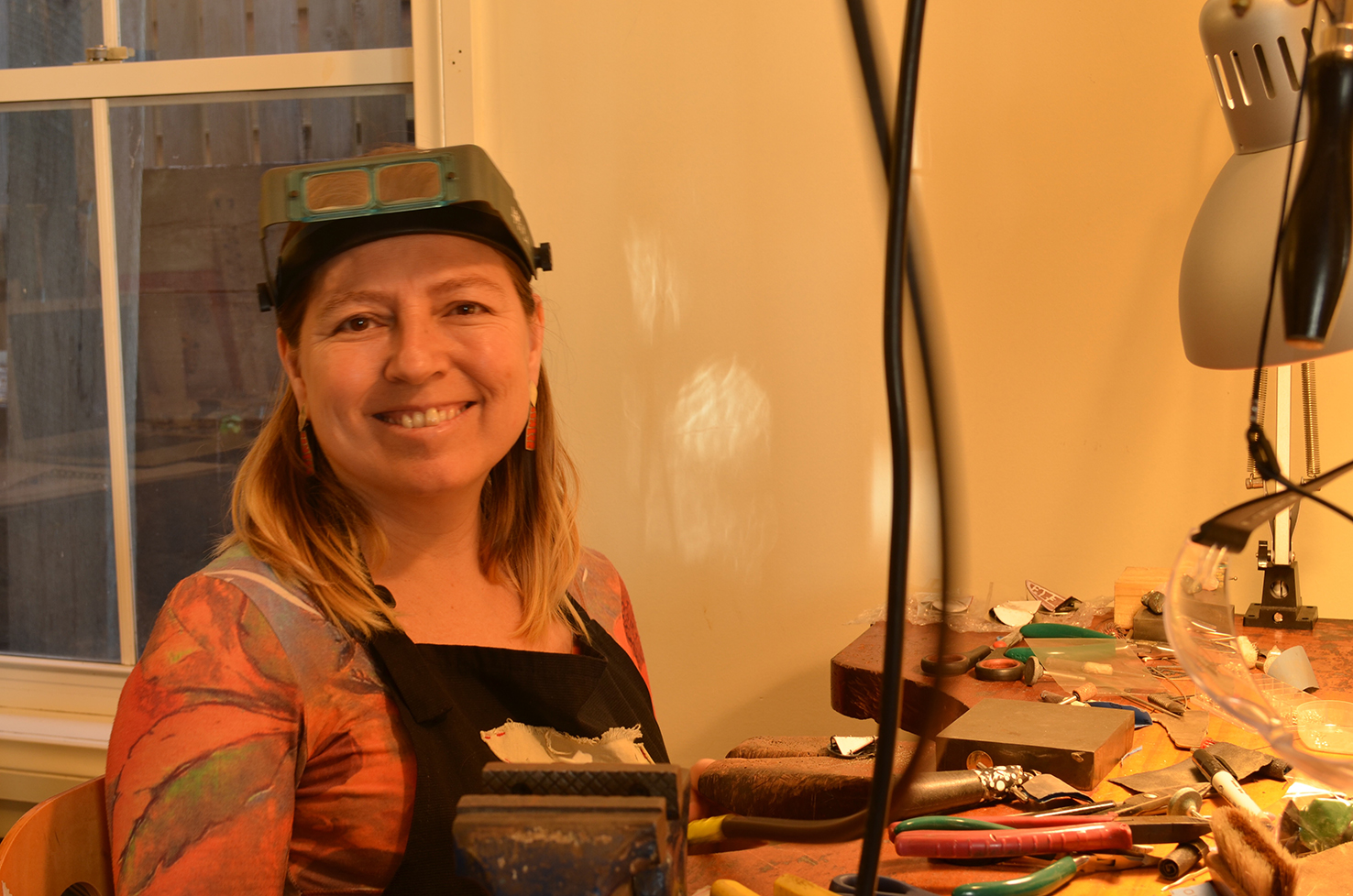 Raggo has been a visual artist for 25 years and has described her work as "intuitive and exploratory". She studied visual arts at the University of Chile, originally focusing on painting, but Raggo soon fell in love with the possibilities that jewellery making and metalwork presented.
I think it's the thrill I feel when I work. I feel like I'm discovering something new. I'm amazed with the things that are happening and what appears. – Paola Raggo
Career highlights have included being a part of group jewellery exhibitions including Delirio y Cordura at Velvet da Vinci gallery in San Francisco and Aureus Feeling at Creativity Oggetti gallery in Torino, as well as co-founding two jewellery schools and passing on her skills as a jewellery teacher.
Having already found inspiration in an everyday object such as a street map, Raggo's work suits the exhibition brief of USE perfectly. For this exhibition, artists were asked to focus on the concept of tools and processes as well as the role that their materials and processes play in their practices. For Raggo, she was inspired by the tools that she uses to create and their short lifespan; particularly that of saw blades. She was inspired by their thin black graphic lines and incorporated them into her work, giving them a second life.
For more information you can visit Paola Raggo's website and Instagram.
USE is on display at Hurstville Museum & Gallery from 1 August – 25 October 2020.
References:
'About', Paola Raggo Contemporary Jewellery, viewed 6 September 2020, http://www.paolaraggo.com/p/jewellery-joyeria.html
'Currently touring- USE', Museums and Galleries Queensland, viewed 6 September 2020, http://www.magsq.com.au/cms/page.asp?ID=9253